Hi, I'm E. Brian Rose, co-founder of JVZoo.com and author of Millionaire Within: Untold Stories from the Internet Underworld.
As an owner of one of the largest affiliate network sites in the world, I have seen it all. I know what works and I know what doesn't work. It has also given me the unique opportunity to get the trade secrets of the world's best marketers.
EBR 365 is your chance to get inside the heads of million dollar marketers and start doing as they do!
This is not going to be your typical sales letter. I will not be making a fancy claim as to how much money you can make if you buy today. In fact, I won't even be giving you the cliche' "problem" you are facing and then try and convince you that I have the "solution."

Instead, I am going to lay out what it is I have to offer and you can make the decision if this is right for you.
EBR 365 is your daily dose of action. Each weekday, I will fill your inbox with an actionable lesson that will help expand your online business by generating more leads, more opt-ins, more authority, and more sales.
No more membership sites to forget about! A recent study showed over 40% of people who pay monthly for membership sites almost never log in to see the content! In fact, most people continue paying, long after they've forgotten they were even members! EBR 365 delivers small doses of actionable content direct to your email inbox, Monday through Friday. You can't ignore it or forget about it. And you can cancel anytime you like.

Every day, you will receive actionable content in the form of tips, lessons, duplicable case studies, videos, even software and other surprises. EBR 365 is for marketers that have a thirst for getting better and making more money online.

Whether you are an affiliate marketer, product creator, or yet to find your groove, my daily content will help you get to that next level of success.
Each day, you will receive a short, actionable lesson, delivered straight to your inbox. There is no need to ever login to a membership site. I deliver your content straight to your inbox in easily digestible musings that you can put to work that same day.
Here are just some of the topics I will be covering...
Infoproduct creation

Affiliate recruiting

Affiliate marketing

Product promotions

Webinars (creation, critiques, techniques)

Email list building

Startups

Personal branding (expert fame)

Public speaking

Getting media attention

Book writing and publishing

In addition to daily "ah-ha moments", you will also be getting some of my favorite software solutions and templates.

Will every lesson, case study, or piece of software be specifically for you and your business? Of course not, but each month, I guarantee you will receive more than your share of actionable content that you will want to apply to your business right away.
All members of EBR 365 have exclusive access to chat about the daily content in our exclusive EBR365 FaceBook Group. You can discuss with fellow members, my colleagues, and me.
With EBR 365, you are not only getting access to my brain, but also some of the biggest names in the industry! My genius friends will be popping in to frequently give their own tips, lessons, and case studies. Can you say Awesome?!?
Try EBR 365 risk free! If you don't feel like you are getting your money's worth, get a 100% refund any time during the first month. After that, you can cancel anytime and never be charged again!
Other daily newsletters that are similar to mine are charging upwards of $99 a month. I like spewing out information and challenging people to think outside the box, so my daily emails are just $29 a month. I want you to stick with me and feel like you are getting your money's worth.
I will pay $29 a month to get daily access to EBR's brain.
I understand that I can cancel at any time.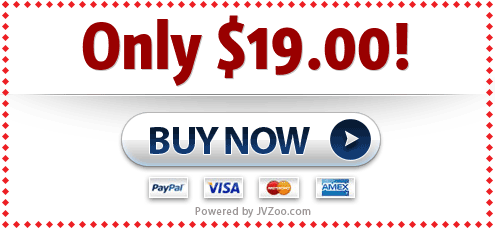 Remember, EBR 365 is risk free and you can cancel any time. I am looking forward to sharing my secrets and getting to know you in the days and weeks to come!
See you on the inside,